Adventures In Our Backyard at Mount Diablo
An hour away from San Francisco and every time I'm like why don't we come here more often.
On Sunday, Melinda and I decided to embark on a motorcycle journey to the summit of Mount Diablo State Park. The day greeted us with impeccable weather—clear blue skies, gracefully soaring birds, vibrant super blooms adorning the landscape, and the delightful humming of hummingbirds.
Before we reached the peak and prepared to return, Melinda and I decided to seize a rare opportunity and take a well-deserved break. We nestled under the sheltering trees and indulged in a leisurely brunch picnic. The atmosphere was tranquil, enveloping us in a sense of serenity.
Typically, I find joy in lengthy multi-day adventures, venturing far from the confines of bustling cities and human encounters. However, that Sunday was a gentle reminder that peaceful experiences can unfold right in our backyard.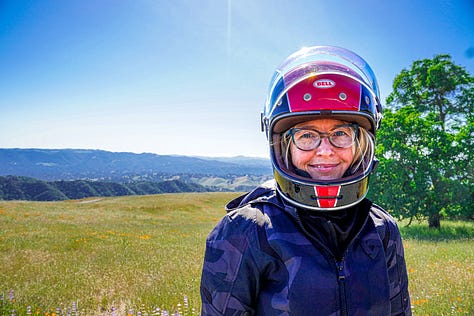 Thanks for reading AVENTYR - Where Culture Meets Adventures.! Subscribe for free to receive new posts and support my work.