Four Years Apart
The joy of riding no matter the age.
Although I didn't learn his name, the impact of his presence was undeniable as I witnessed him riding away. As one of the co-hosts for The San Francisco Moto Social, I had the opportunity to observe him during our recent gathering. He stood confidently beside his meticulously maintained vintage motorcycle, immersing himself in the captivating atmosphere. Intrigued by his passion, I approached him and requested to capture a photograph, to which he gladly consented.
With a hint of amazement, he remarked, "Can you believe it? The bike and I are four years apart." Impressed, I swiftly took a few more snapshots.
The Moto Social is a global motorcycle initiative dedicated to building community and connecting people. We're a team of easy-going motorcycle enthusiasts based all around the world. We host free monthly social events to connect people in our local communities.
Clearly, he still enjoys riding.
#GOALS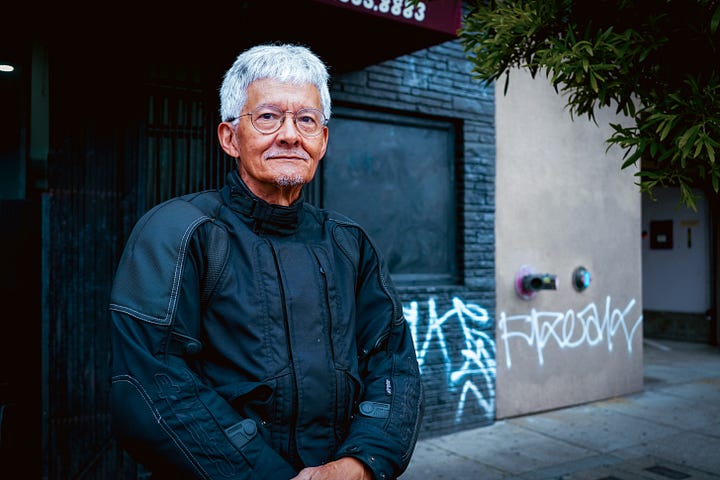 Thanks for reading AVENTYR - Where Culture Meets Adventures.! Subscribe for free to receive new posts and support my work.